Mini Split-HVAC Service Disconnect Kit-30AMP
30ampdisc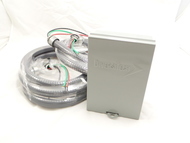 Product Description
We have assembled the basic Mini Split Disconnect switch kit for ease of our customers.
Kit includes:
1-6' shielded #10 whip
1-4' shielded #10 whip
1-30 amp disconnect
2-30 amp one time fuse.
Disconnect Details: Fused model designed with fuses in pull-out handle for easy replacement. The line, load, and ground terminals are aligned for ease of wiring. This product has a reversible door which opens to either the left or right. The side open door opens more than 180 degrees for maximum access and has a full dead front. The fused models have indicator lights for blown fuses. This is rain tight and sleet resistant. The UL Listed number is IRF9, NEMA Type 3R and the US Patent is 6,630,637.
Whip Details:Liquid-tight flexible conduit system. A labor saving convenience kit for A/C unit hookup. Also use for heat pumps, refrigeration, hot tubs, swimming pools and outdoor lighting. Three distinct wire colors for ease of hook-up. 1 straight and 1 90 degree metallic or non-metallic connector. 90 degree connector is removable for straight connections. (Second straight connector not included.) U.L. and C.U.L Listed.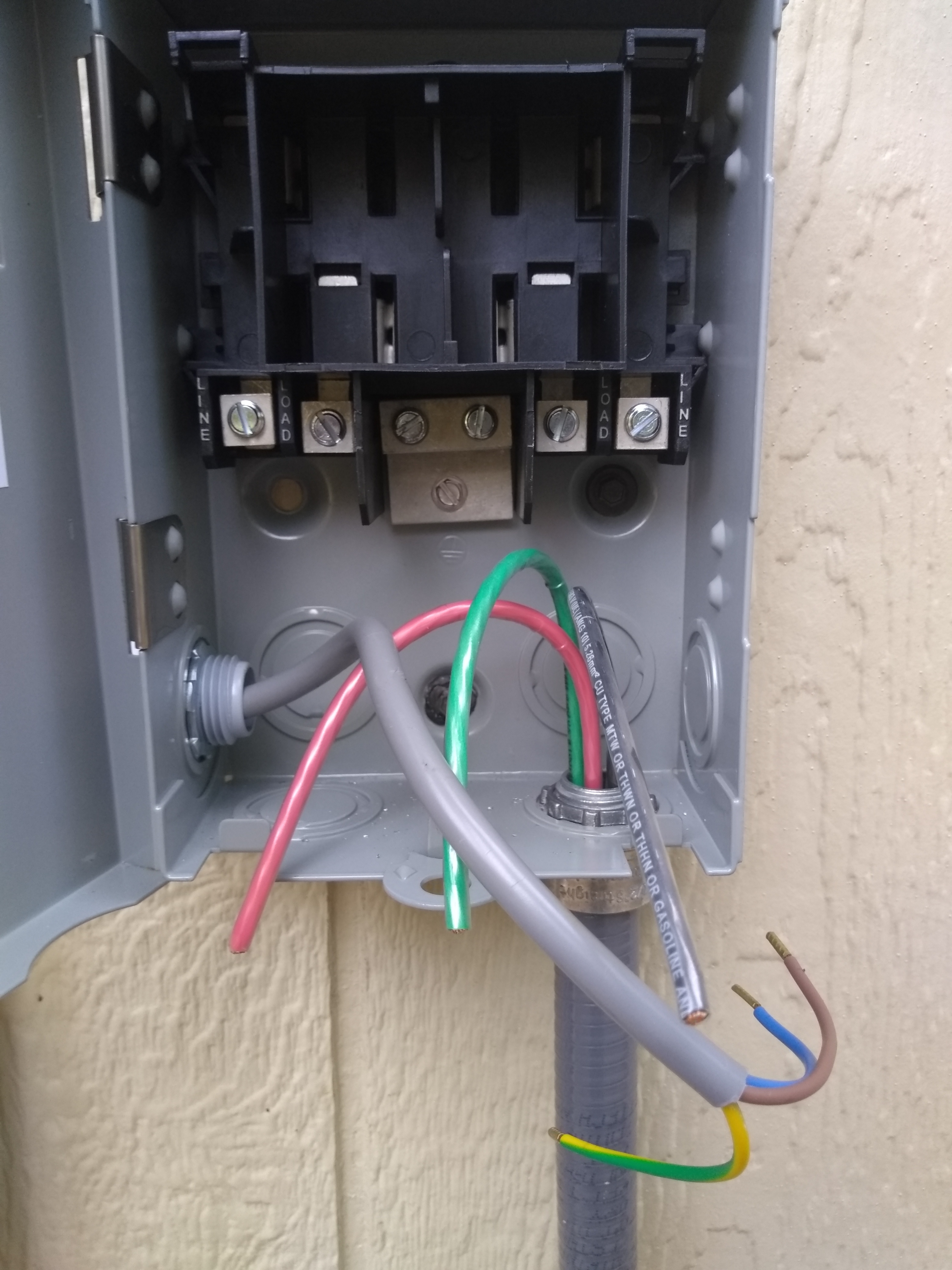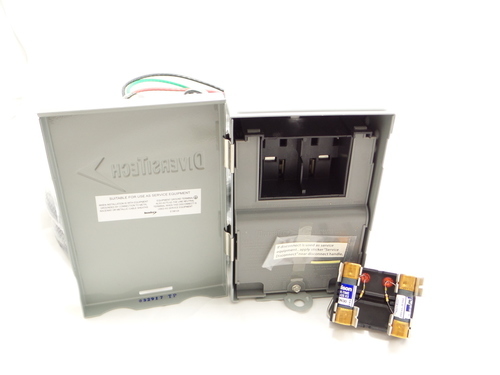 Jamaica Cottage Shop – Sheds, Cabins and Plans